Hearing Aids
About the brand
GN Resound
GN ReSound is a hearing aid manufacturer based in Ballerup, Denmark. It was founded in 1943 by Dr. Rodney Perkins of Stanford University.
Featured product
Resound LiNX Quattro
ReSound LiNX Quattro combines brilliant sound quality, unrivalled full spectrum streaming and support from anywhere with ReSound Assist and the world's most advanced rechargeable solution.
Award Winning Hearing Aid
Resound LiNX Quattro
- Winner of BIG Innovation Award 2020
- Honoree of Prestigious CES® 2019 Innovation Awards
- Winner of Good Design Award 2018 by Japan Institute of Design Promotion.
- Number 1 ranked hearing aid in 2019 survey from 700 hearing care professionals.
Featured product
Resound ENZO Q
Power plus performance for severe-to-profound hearing losses. Unrivalled connectivity, streaming and battery life. Complements Cochlear implants for bimodal fittings.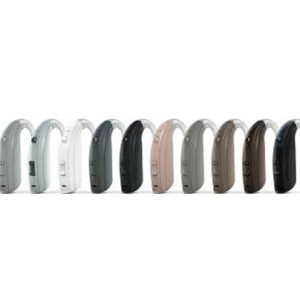 Other Popular Products
Resound Hearing Aids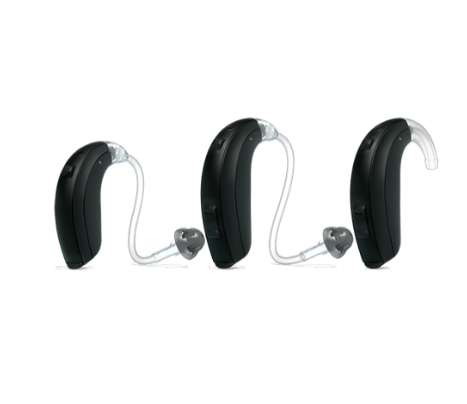 Resound ENYA
ReSound's budget hearing aids
Most value for money hearing aids with 2.4 GHz wireless technology for direct streaming and control with ReSound wireless accessories and app .
Read More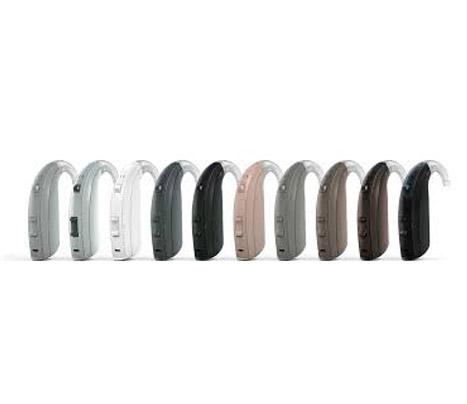 ReSound ENZO 3D
ReSound ENZO 3D is the smallest hearing aid available for people
with severe-to-profound hearing loss. It is coated with iSolate nanotech, an ultra-thin shield that seals it off from water, dust, and ear wax. It offers exceptional battery life, long durability and iPhone connectivity.
Read More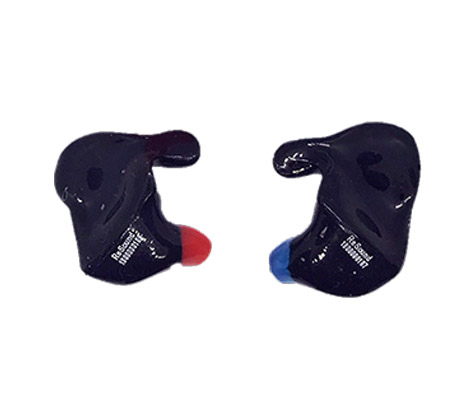 ReSound Hearsavers
The World Health Organization warned warned that 1.1 billion
people are at risk of noise-related hearing loss. ReSound has a number of custom made ear plug options available to protect your ears without distorting the quality of the music or sound
Read More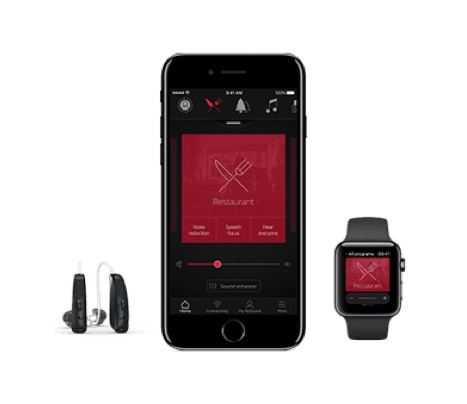 Resound LINX 3D
Winner of two 2018 CES Innovation awards in the Accessible Tech
and Wearable Tech categories and the prestigious Goldene Concha award. ReSound LiNX 3D offers users unmatched sound quality and remote fine-tuning which allows users to receive on-the-go hearing care and via cloud without having to enter an audiology clinic.

Read More
ENHANCE YOUR RESOUND EXPERIENCE WITH
A hearing aid fitting at Faith Hearing
At Faith Hearing, we perform real-ear measurements (gold standard for hearing aid fittings) and speech audiometry to provide a superior and accurate hearing aid fit. To find out more about our hearing aid services, click the button below:
To get a quote or book a hearing aid trial session, contact us at +65 8551 4556 or fill in the contact form below.