Batteries
Our Products
Hearing Aid Batteries
It is currently the largest and most up-to-date hearing aid battery production company in the world. And the only company to provide a complete range of rechargeable hearing aid batteries in addition to conventional disposable hearing aid batteries.
Power ONE Zinc air batteries
Power one mercury-free hearing aid batteries have a unique, patented housing coating that gives every cell the highest reliability and high power.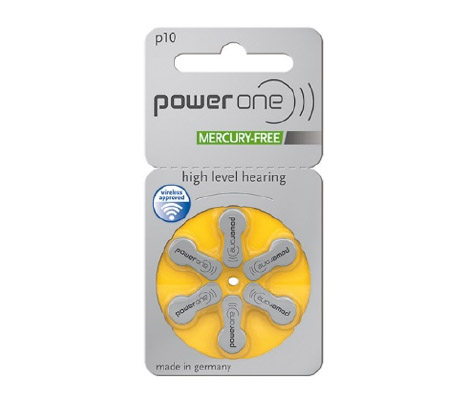 Size 10 batteries
Colour code: Yellow
Uses: IIC, CIC, mini RIC, RITE hearing aids
Dimensions: 5.8 mm (L) x 3.6 mm (H)
Lifespan: 2-5 days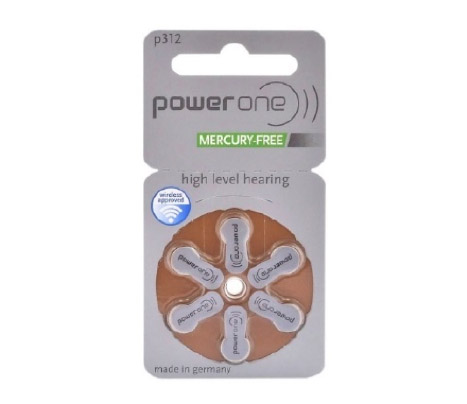 Size 312 batteries
Colour code: Brown
Uses: ITC, ITE, RIC, RITE, mini BTE hearing aids
Dimensions: 7.8 mm (L) x 3.6 mm (H)
Lifespan: 6-10 days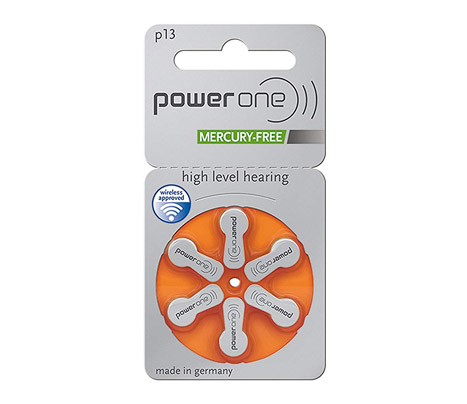 Size 13 batteries
Colour code: Orange
Uses: ITE, RIC, RITE, BTE hearing aids
Dimensions: 7.8 mm (L) x 5.4 mm (H)
Lifespan: 6-14 days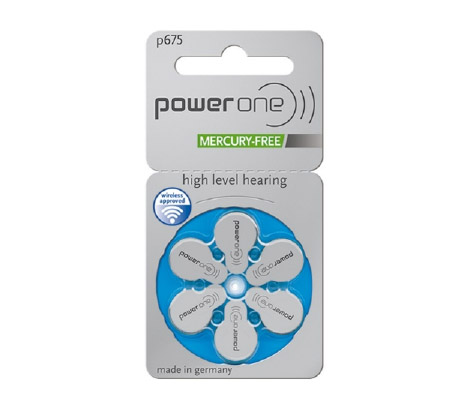 Size 675 batteries
Colour code: Blue
Uses: Power BTE hearing aids, Power BAHA
Dimensions: 11.6 mm (L) x 5.4 mm (H)
Lifespan: 9-18 days