NEW M&RIE
Most natural sound quality
M&RIE (Microphone & Receiver-In-Ear) is a one-of-a-kind hearing aid that enriches daily sound environments with direction and depth.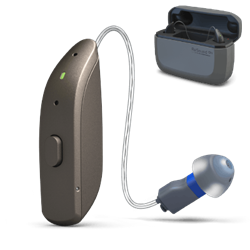 Model: Resound ONE 61-DRWC
Battery: Rechargeable Lithium-Ion
Feature: IOS & Andriod compatible
IP rating: IP68 (Water resistant)
Microphone: LP, MP, HP, UP & M&RIE
Performance Levels M&RIE : 2 (Compare)
Performance Levels LP, MP, HP & UP : 3 (Compare)
*Only available in ONE 9 (Premium) and ONE 7 (Advanced)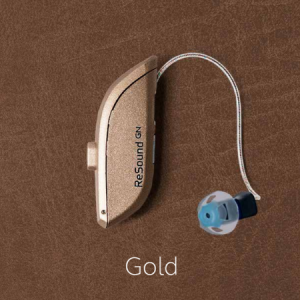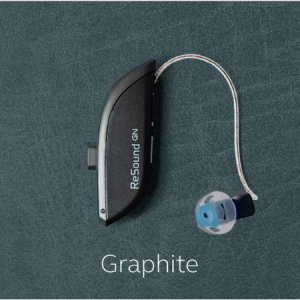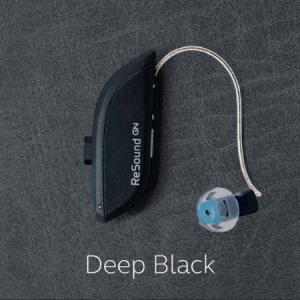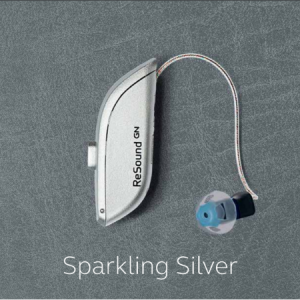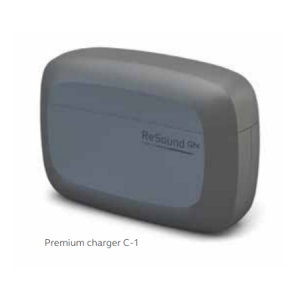 Model: Premium Charger
Dimensions: 99.4 x 35 x 67.5 mm
Weight: 145 g
Battery: Rechargeable Lithium Ion battery,
Battery life: 3 full charges of 2 hearing aids
Model: Standard Charger
Dimensions: 100.2 mm x 42 mm x 54.8 mm
Weight: 95 g
Battery: N/A
Battery life: N/A
2.4 GHz Wireless Accessories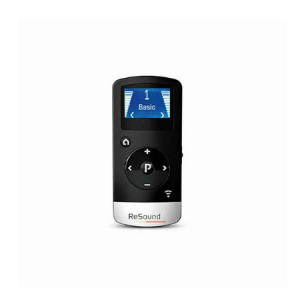 Remote Control 2
Change programs, volume and streaming.
LED display.
Lock key to avoid accidental adjustments.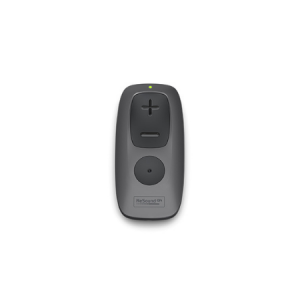 Remote Control
Large, easy-to-use buttons for people with dexterity concerns
Lock key to avoid accidental adjustments.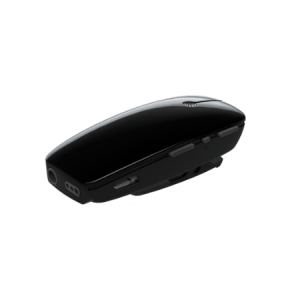 Multi Mic
Clip-on microphone that extends the hearing range by up to 80 feet
Automatically switches into a table microphone when placed horizontally.
Improves the signal-to-noise ratio in challenging listening situations.
Loop and FM systems compatible.
TV Streamer 2
Streams stereo sound from a TV, computer or music system 23 feet away.
Works with both analogue and digital audio devices
Phone Clip
Streams phone calls and audio straight to ReSound ONE hearing aids
Functions as volume and program control.
More information on Resound ONE
Enhance your Resound experience with
A hearing aid fitting at Faith Hearing
At Faith Hearing, we perform real-ear measurements (gold standard for hearing aid fittings) and speech audiometry to provide a superior and accurate hearing aid fit. To find out more about our hearing aid services, click the button below:
To get a quote or book a hearing aid trial session, contact us at +65 8551 4556 or fill in the contact form below.