ReSound Unite TV Streamer 2 Review | Hearing aid wireless accessories
The ReSound TV Streamer 2 is the second generation version of ReSound Unite 2.4 GHz wireless TV Streamer. It offers direct audio streaming to any ReSound hearing aid from a television, computer or stereo device.
How does it compare with the 1st generation TV Streamer?
The first thing I noticed about the TV Streamer 2 is that it is slightly smaller and no longer has the distinct rounded corners like its predecessor. It has squared edges to support a built-in integrated housing and stand.
The TV Streamer 2 is also has a different set of connection ports for modern television sets.
Most television sets no longer use analog output hence TV Streamer 2 has been updated for more recent technology. TV Streamer 2 replaces the left and right RCA connectors with a standard 2.5 mm mini stereo jack, and has additional connectors for digital audio (coax) and (toslink) signals.  It retains its micro-USB connector port for both power and firmware updates.
The TV Streamer 2 has an added Dolby Digital™ decoder. The Dolby Digital™ decoder automatically converts 5.1 type signals to a stereo signal. This fixes the previous issue of the original TV streamer, whereby streamed sounds from surround-sound systems are not in sync with the television picture. The Dolby Digital™ decoder adds a delay to the streamed audio signal so that it aligns with the moving picture, improving the television watching experience.
I decided to use with the TV Streamer 2 along with a pair of ReSound LiNX Quattro for a week. And I have concluded that it is by far my favourite ReSound Unite accessory.
TV Streamer 2 streams directly to hearing aids.
The TV Streamer 2 streams audio directly to the hearing aids without the need for an intermediary device. Hence, there is no need to pair the hearing aids to a smart phone before use. The TV streamer 2 can also be used with any digital devices such as a desktop, laptop or tablet.
TV Streamer 2 works over a wide bluetooth distance range (7 metres).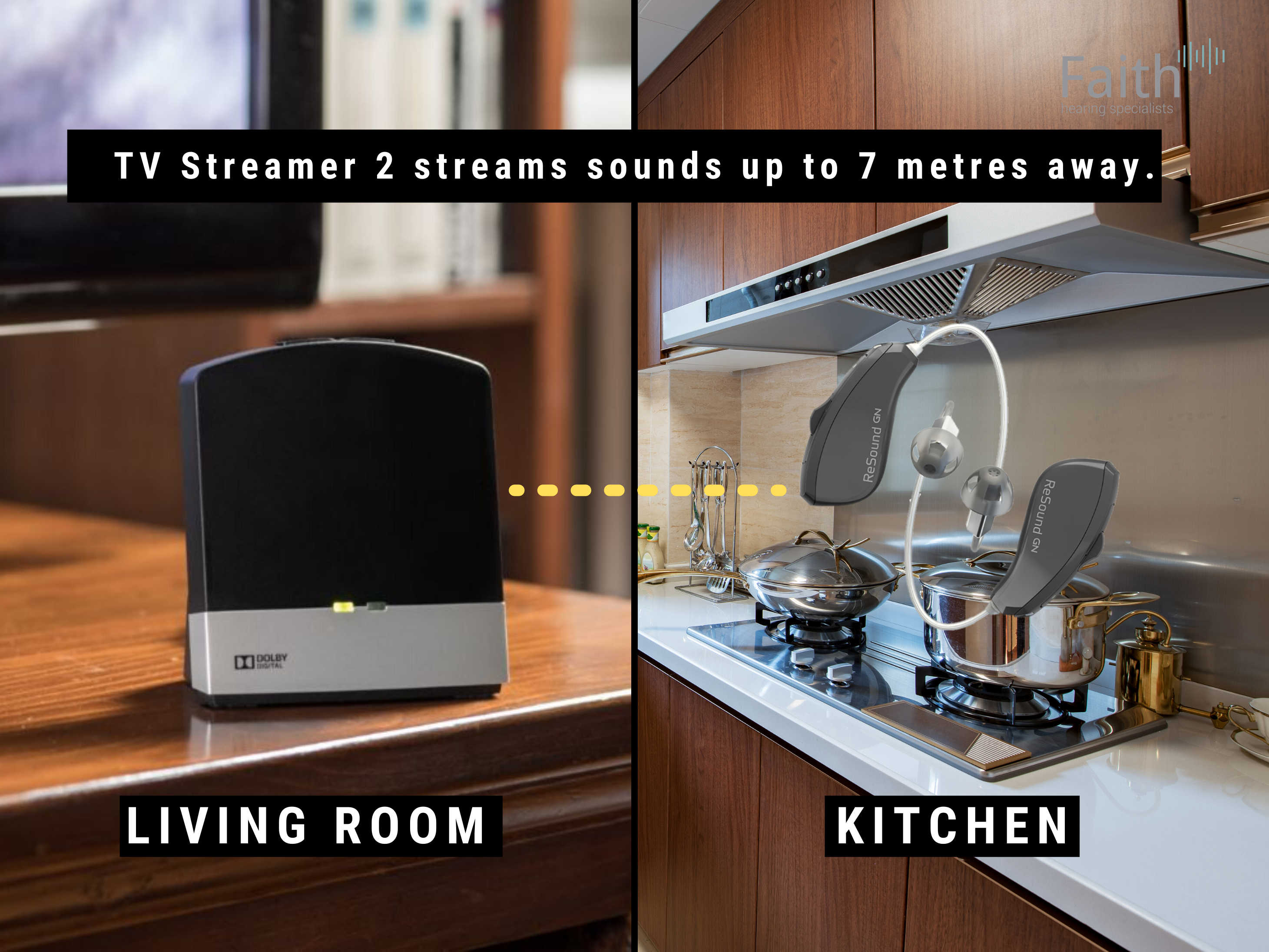 It streams audio sound directly to the hearing aids from up to 7 metres (23 feet) away. I made Pavlova in my kitchen while listening to the instructions from Masterchef Australia, that was played on my television in my living room. I heard every single word perfectly.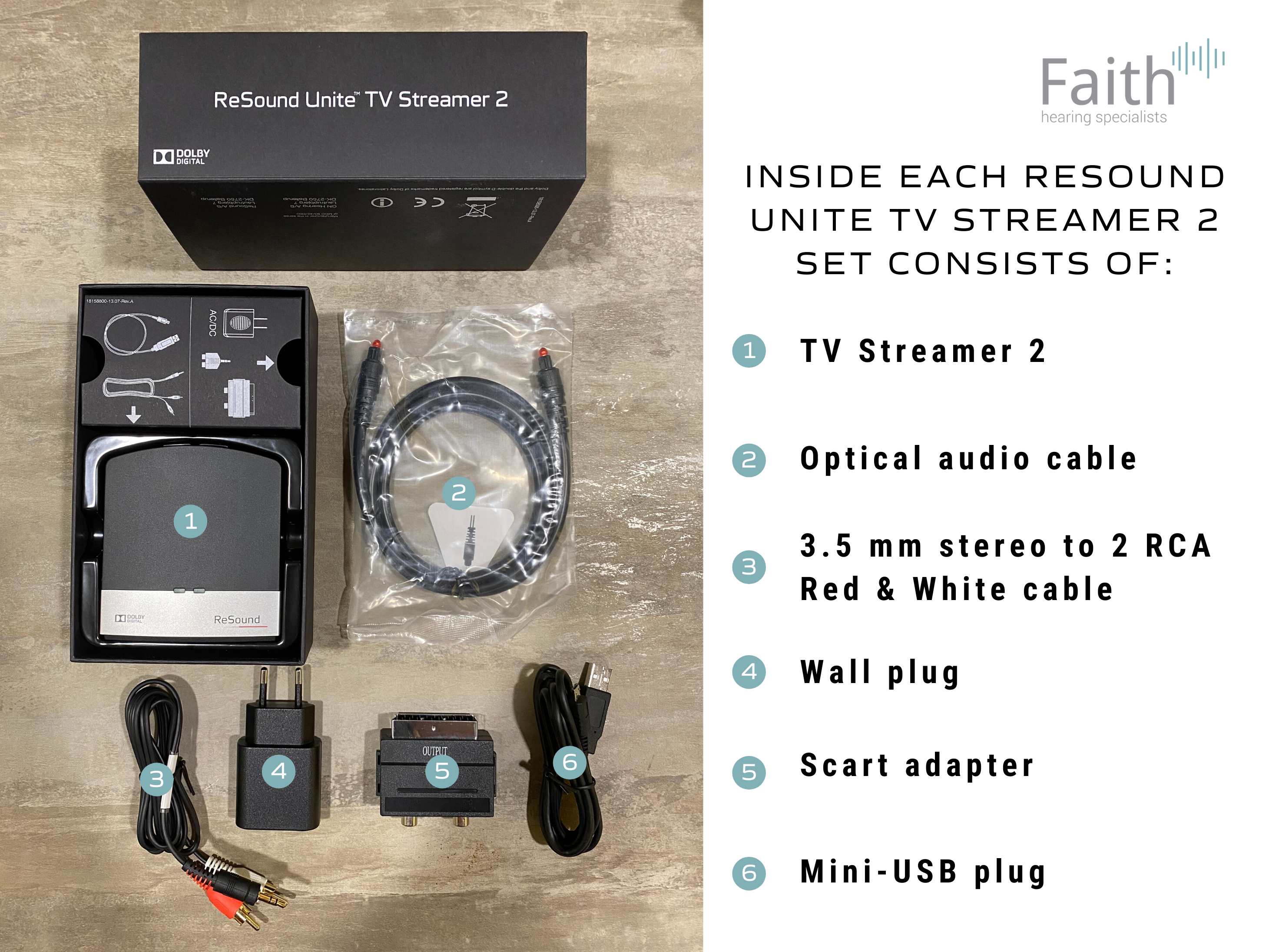 To set-up my TV Streamer 2, I pluged in my streamer according to the instructional guide, push the pairing button and then switch my hearing aids one and off to sync the entire system.
I finished setting up and syncing my TV Streamer 2 in under 2 minutes.
Streamed sounds were crystal clear.
TV Streamer 2 uses a 2.4 GHz radio frequency instead of standardized Bluetooth. The reason why 2.4 GHz radio frequency is preferred by ReSound (and many wireless headphones manufactures)is because provides a higher bandwidth and allows streamed sounds to remain crystal clear and lag-free.
With the TV Streamer 2, I was able to hear all the soft dialogue in the action movies I watch. I also listened to the remastered version of Andrew Lyold Webber's "Memory" and was shocked at how pitch-perfect and articulate Elaine Paiges' every word was. I suspect it had something to do with the added Dolby Digital™ decoder (as mentioned earlier).
To further test the system, I put in various noise cancellation and compression programs in my hearing aids to see if they would distort or reduce the streamed sound quality. To my delight, the streamed sounds were not affected by any pre-set hearing aid programs.
Customised listening experience with the ReSound Smart 3D app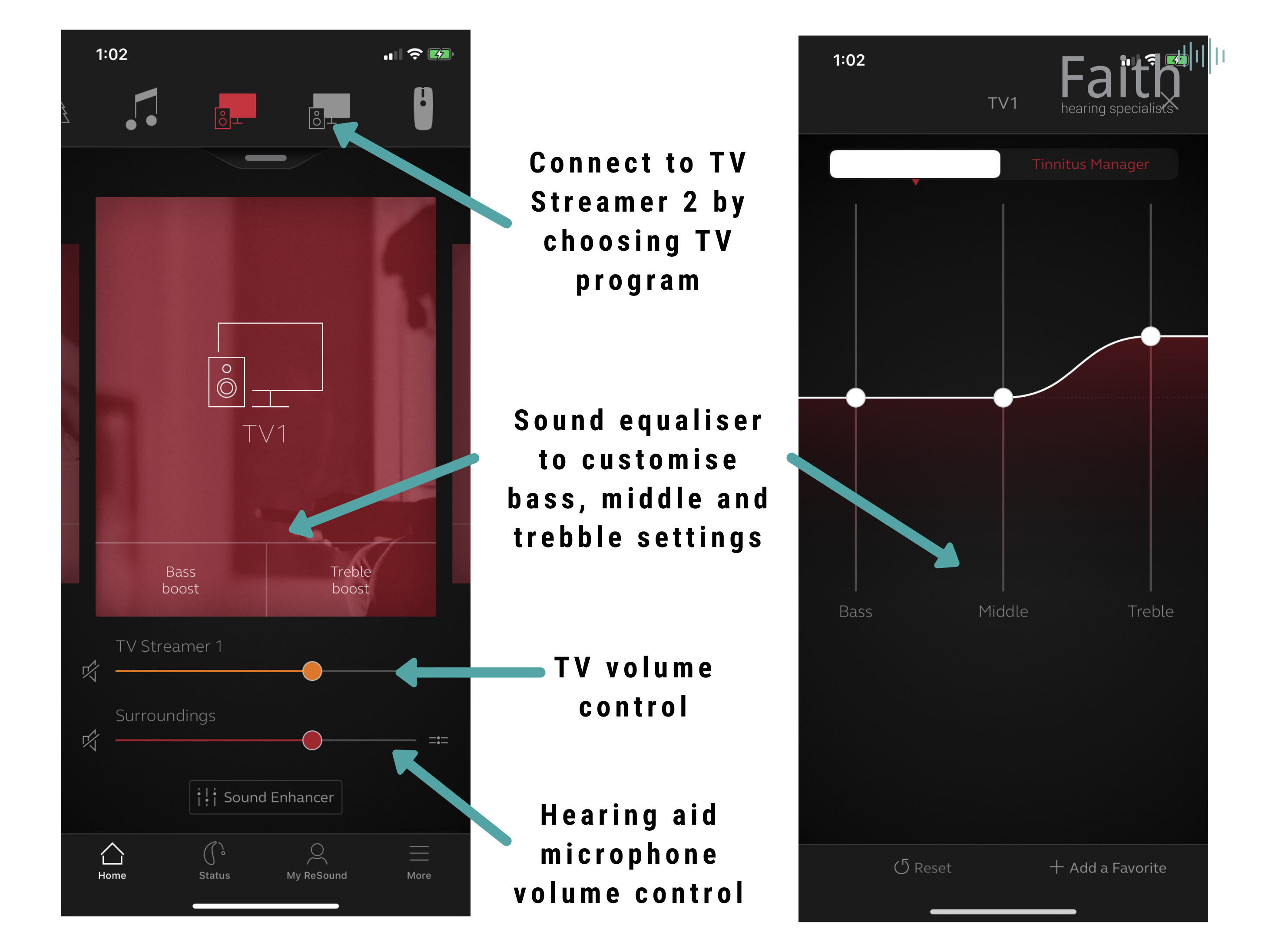 While linking the hearing aids to my phone wasn't necessary to use the TV Streamer 2, I paired my hearing aids to my phone anyway to try out the addition functions that came with the ReSound Smart 3D app. With the ReSound Smart 3D app, I was able to control both volume of the audio coming from my TV Streamer 2 and my hearing aids separately. This was especially helpful when I tried to talk to my patients in the midst of a television program. I could easily reduce the television volume to my ears while increasing the hearing aid microphone volume.
The sound equalizer option is another added bonus and allowed me to increase the bass when listening to my favourite rock songs.
Users can pair up to 3 TV Streamers with one hearing aid.
Another thing I love about ReSound accesories is that each ReSound hearing aid is able to pair with up to 3 different TV Streamer 2s at the same time. This means I can pair one TV Streamer 2 with my work computer, one for my house TV and another one for my gaming laptop.
While having 3 TV Streamers 2 may seem a bit extravagant, I do think unlike many technological gadgets such as handphones which tend to phase out over time, technologies which provide good sound quality will always benefit their user in the long-term. Good hearing through the TV Streamer 2 will without doubt improve any online work meetings, business calls and recreational listening experiences such as movies or music.
If you're wondering which ReSound Unite accessory to purchase with your pair of ReSound hearing aids, I would definitely recommend purchasing the ReSound Unite TV Streamer 2.
Looking to buy the ReSound Unite TV Streamer 2 for your hearing aids?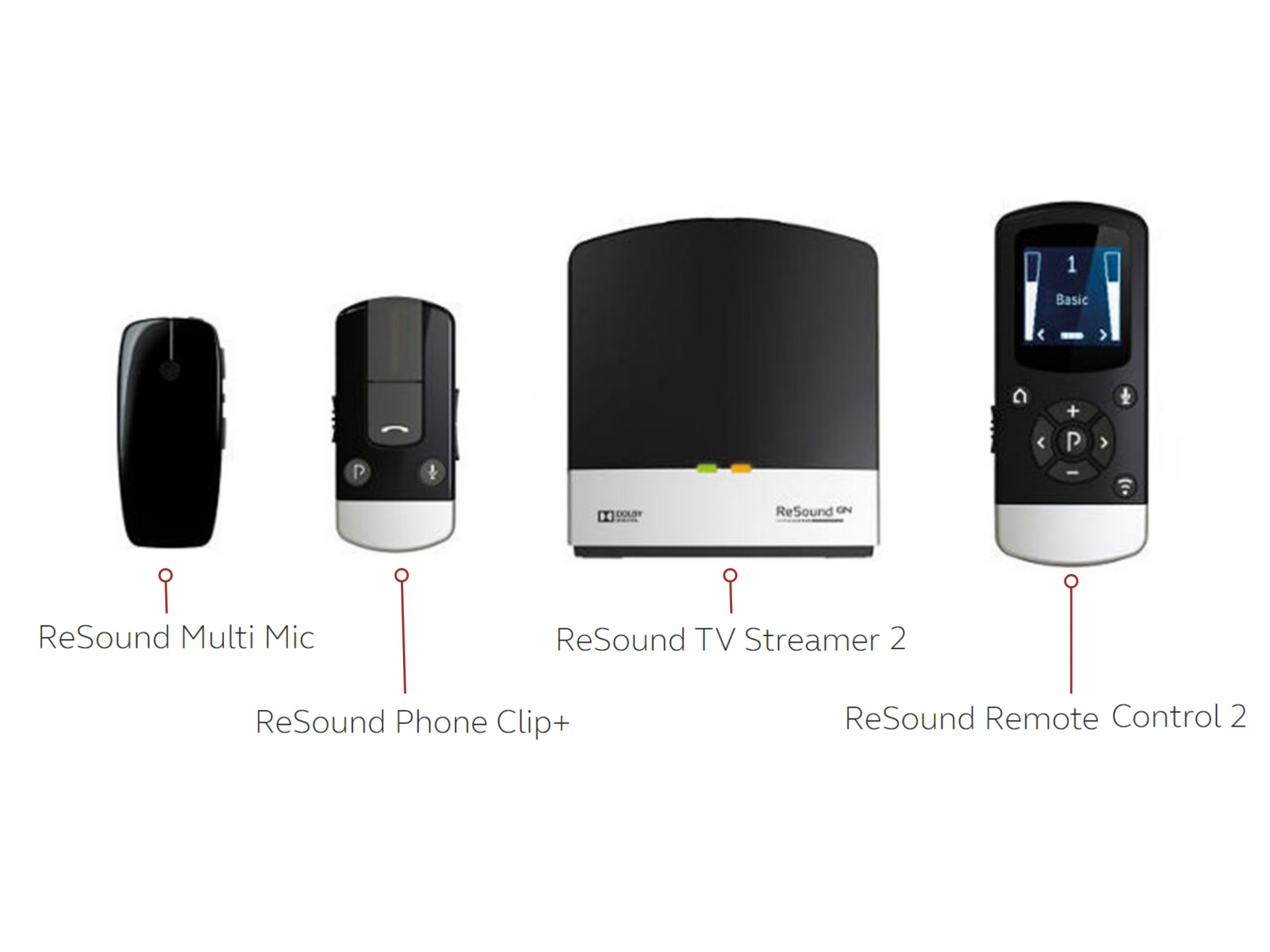 ReSound Unite TV Streamer 2, SGD150