How to prevent your hearing aids from falling off your ears
With the pandemic still being around us and the world still adjusting to a new normal, the use of face masks has become second nature to us. This brings about the new annoyance of hearing aids being knocked loose or falling out when adjusting face mask straps, particularly when using BTE (behind the ear) or RIC (receiver in canal) models.
Here are some tips to help tackle this common problem which you may find to be right up your alley (or ear canal!)
1. Tie back that long hair!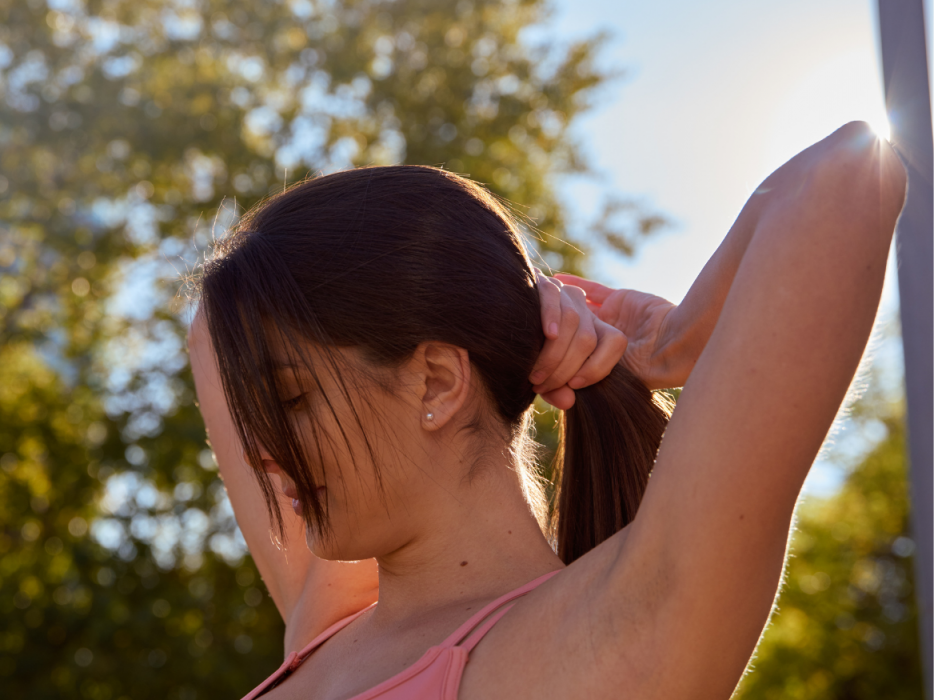 It might sound too simple but keeping your hair neat and away from your ears might just make your hearing aid feel a little bit more secure, particularly for those with longer hair. When dealing with finnicky ear straps, you don't want your luscious locks to be working against you. Keep that hair tied up to make your life a little bit easier!
2. Wear your hearing aid before putting on your face mask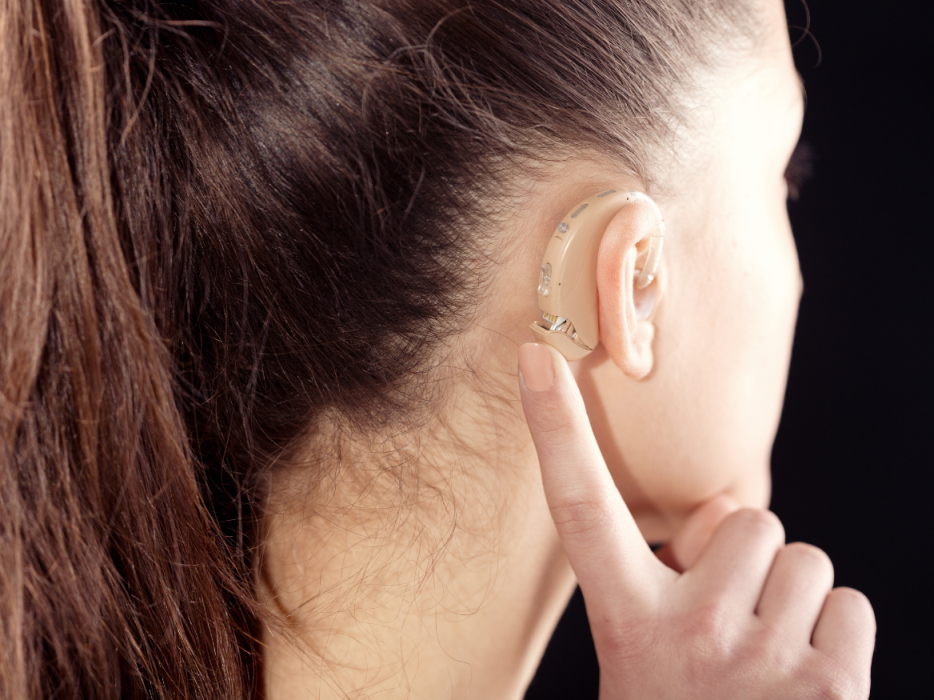 Putting on that hearing aid before putting on your face mask can give a little extra security to your hearing aid, with the ear straps keeping the hearing aid securely fastened to your ear. Wearing your face mask before putting on your hearing aid can result in the hearing aid being removed together with your face mask when you try to remove your mask.
Remember this simple acronym:
ATM (hearing

A

id

T

hen

M

ask)
3. Explore different kinds of face masks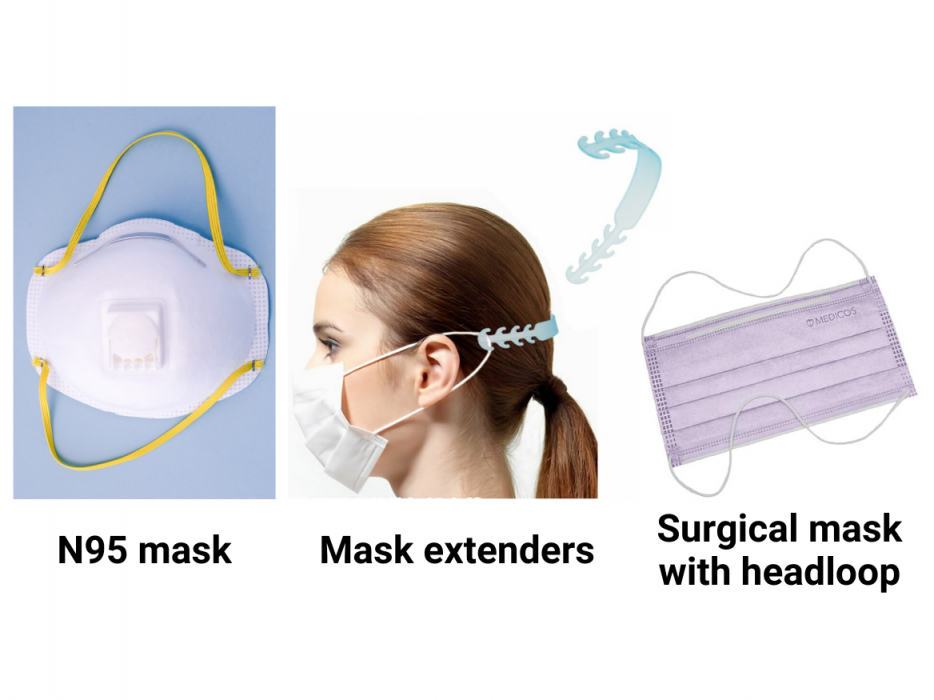 Some face masks employ 2 sets of strings instead of 1, and are worn behind the head (tied above and below the ear) rather than over the ears. This avoids the problem of ear straps getting in the way of hearing aids. If you happen to be in possession of masks with these designs, switching over to them may just reduce the number of times you have to pick up fallen-out hearing aids per month.
And if all of these tips fail to meet the mark for you, here are the latest innovations designed by hearing aid companies to help you with your hearing aid woes (available for purchase at Faith Hearing).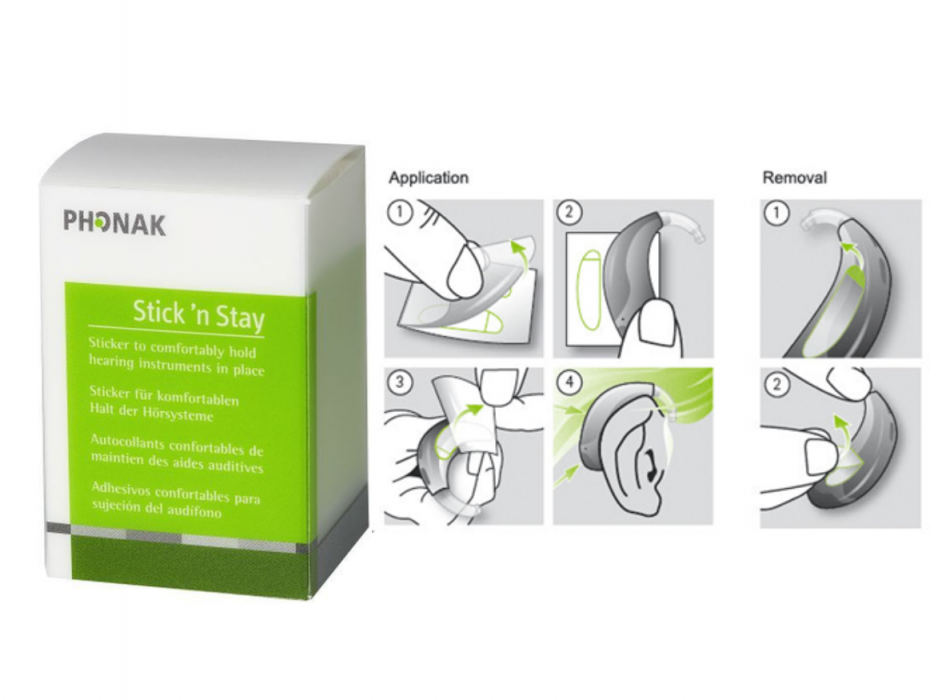 These high-tech bio-compatible stickers are sold in sets of 30 and easy to put on and remove. Simply remove a pad from the box and stick it onto your hearing aid and all your worries of fallen hearing aids are gone. Measuring only 23mm by 8mm, these colourless stickers are practically invisible and can let you go outside with ease-of-mind.
2. Hearing aid cords and clips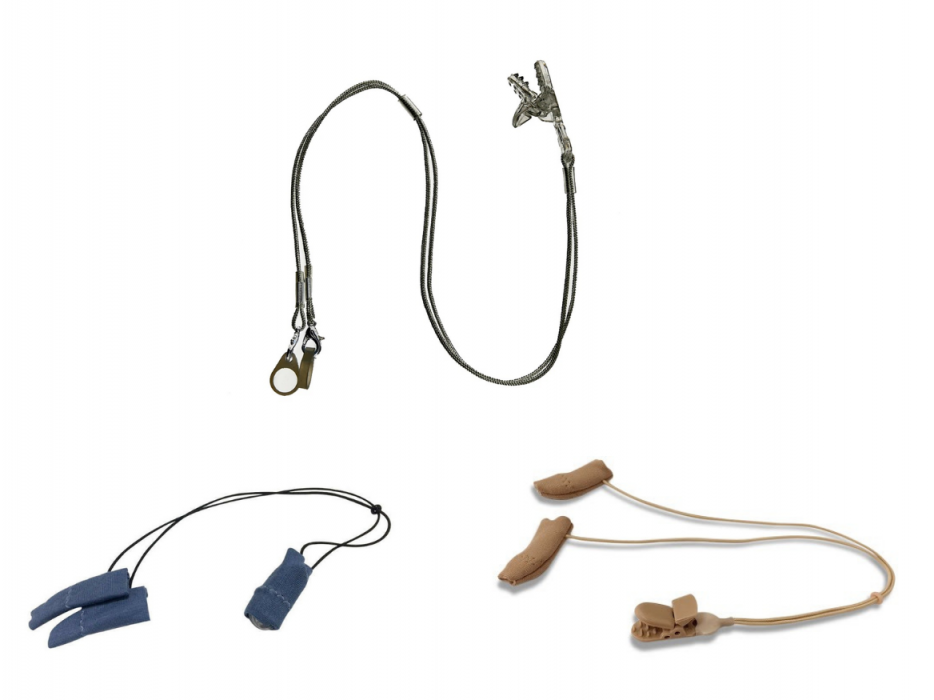 The latest innovations by hearing aid companies, these retention cords can be attached to your BTE hearing aids and fastened securely to the back of your collar via a sturdy clip and elastic chord. The sturdy materials used ensure the cords won't be easily yanked loose, presenting a neat solution to keeping your hearing aids nice and safe. These come in a variety of designs and colours, with some having clothed slip-on covers for your BTE hearing aids and clip to give an added layer of protection.
3. Hearing aid retention cords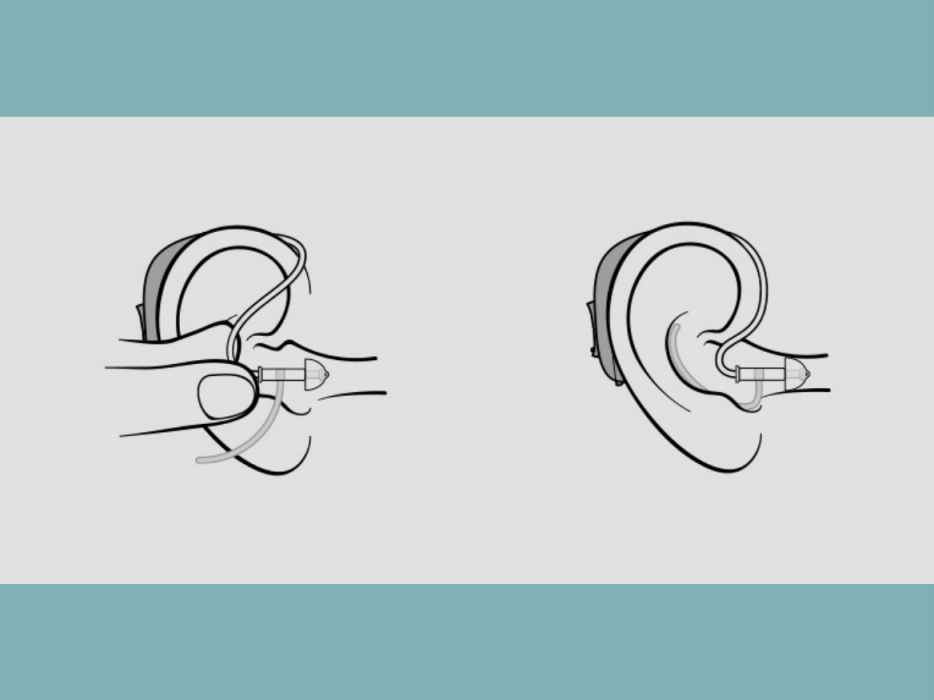 Retention cords are tiny, flexible cords that can be attached to your hearing aid to provide an additional layer of protection within your ear, acting as an effective anchor and tethering your hearing aid in place. By simply bending it and tucking it inside your ear (picture below), they are easy to use and remove, making them an effective solution for unsecured hearing aids.
4. Consider buying hearing aid insurance
For those who are worried about the off chance of their hearing aids falling out and being lost, you might want to consider purchasing hearing aid insurance. These packages act as a financial security blanket in the event of hearing aid loss or damages. For more detailed information on available insurance plans and packages, contact us to find out more.
We hope that these tips today have helped our readers tackle some of the issues that come with wearing a BTE or RIC hearing aid. If you are still unsure of which one of these might be right for you, feel feel to book an appointment with us at Faith Hearing for a consultation with our audiologists.