About the brand
Phonak
Phonak is a Switzerland based manufacturer and was founded in 1947. It is the largest hearing aid brand in the world and is represented in 151 countries. Phonak is currently the preferred hearing aid brand for pediatric and profound hearing losses in Singapore.
Featured product
Phonak Audeo Marvel 2.0
6th generation hearing aid launched by Phonak in 2019 offers excellent hearing performance, Bluetooth® enabled technology for hands-free phone calls and lithium-ion rechargeable batteries.
Featured product
Phonak Virto Marvel Black
The latest customised hearing aid by Phonak (launched in 2020) that looks and functions like true wireless in-ear-monitors with direct connectivity and hands-free calls. It uses over 1600 data points Biometric Calibration from an individual's ear to provide a perfect fit.
Featured product
Phonak Virto Marvel Titanium
Super discreet custom hearing aids made from titanium. Winner of the CES Innovation awards 2019 (Honoree), 2018 Red Dot Award for Product Design, and a Gold Stevie® Award for Best New Product.
Why choose
Phonak Hearing Aids
One of the Big Six hearing aid makers in the world.

Only hearing aid company to offer hearing aids with true-hands free phone calls.

Only hearing aid company to offer loss and damage cover.

Best paediatric and high-powered hearing aids in the market.
Only hearing aid company to offer IP68 rated customised and behind-the-ear hearing aids.

Best external microphones for hearing aids in the world (Roger Products).
Other popular products
Phonak Hearing Aids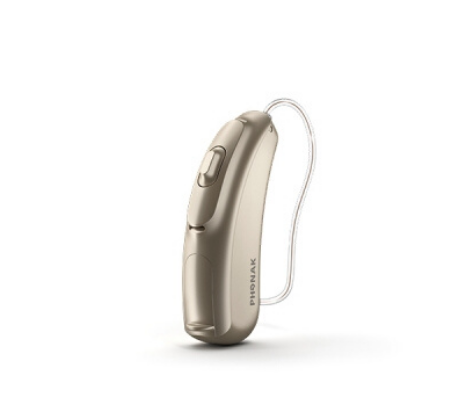 Phonak Audéo B-10
The smallest behind-the-ear hearing aid by Phonak for mild-moderate hearing losses.
This tiny hearing aid measures 23.8 x 10.2 x 6.5mm (L x W x D) and weighs a mere 1 gram! Its size does not affect its performance as it delivers natural sound quality, contains wireless capabilities and even has an in-built tinnitus sound generator.
Read More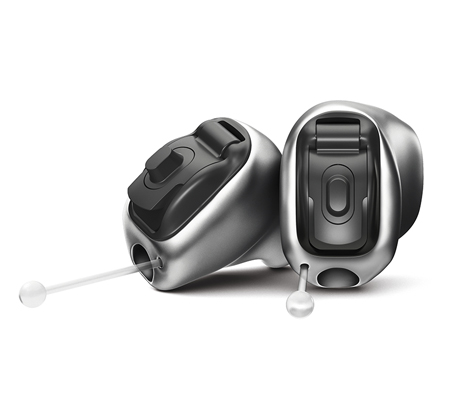 Phonak Virto™ B-Titanium
The smallest custom hearing aid to be released by Phonak.
It is made from high-tech material titanium which makes it incredibly strong, light and the most durable customised hearing aids on the market. It has won numerous awards such as the international Gold Stevie® Award for Best New Product, Red Dot Award for product design.
Read More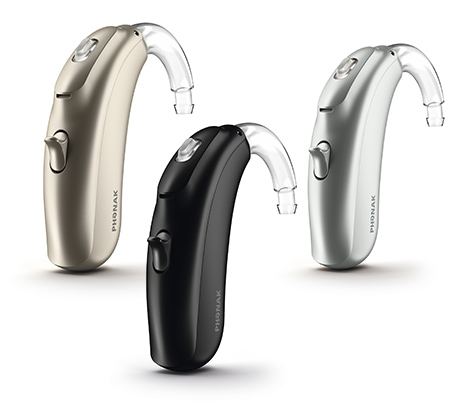 Phonak Naída™ M
Phonak Naída™ B Is the 6th generation of the world's
most trusted power hearing aid for profound hearing loss. The Phonak FM systems can be easily integrated with Naida for better listening support in background noise.
Read More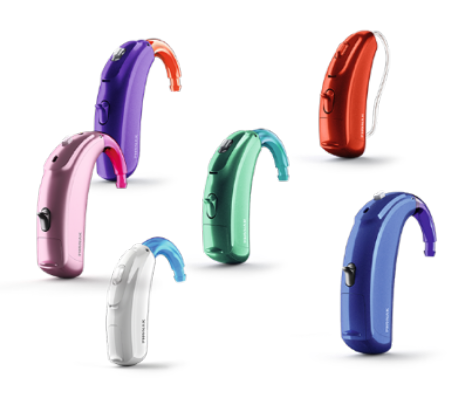 Phonak Sky™ M
Phonak Sky offers most comprehensive line of hearing aids for children.
Its high tech operating system has been to automatically recognize where a child is, be it the playground, classroom or canteen and adapt to the child's listening needs. It is also Roger Ready (Phonak's FM line) with no extra programming or fuss needed in order to use the accessories.
Read More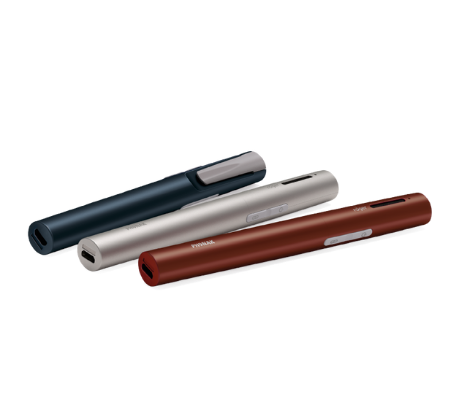 Phonak Roger™ Pen iN
Multi-award winning smart microphone to aid listening in challenging environments.
Read More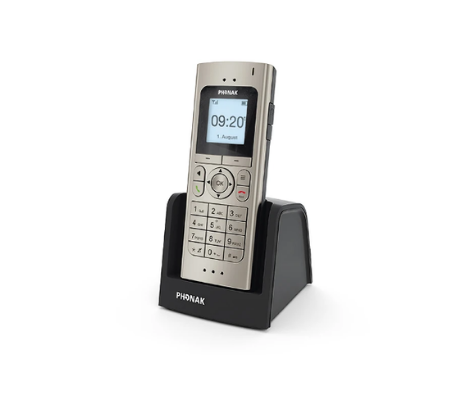 Phonak DECT cordless phone
Cordless phone automatically transmits phone conversations directly to both hearing aids during phone calls.
The phone also includes a booster mode and which amplifies the sound when clients are not wearing their hearing aids.
Read More
Phonak Roger™ Touchscreen Mic
Roger Touchscreen Mic is a wireless an automatic microphone function
that is compatible with all hearing aids, cochlear implants and bone anchored devices on the market. It conveniently switches from an individual talker to a small group interaction mode, based on the orientation of the device.
Read More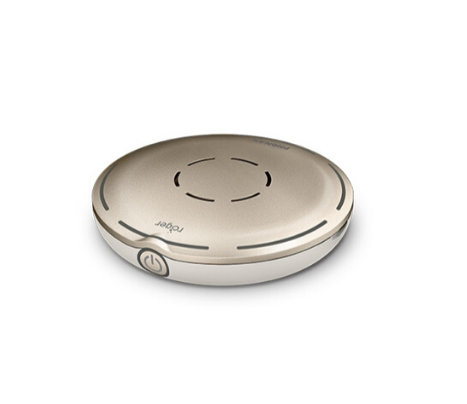 Phonak Roger™ Table Mic Ⅱ
Built for busy clients who attend various meetings and functions,
Roger™ Table Mic Ⅱ utilizes multiple microphones, and creates beams are in six directions to cover 360°. The speech signal for all six direction is calculated and the beam with the best clarity is automatically selected.
Read More
Enhance your Phonak experience with
A hearing aid fitting at Faith Hearing
At Faith Hearing, we perform real-ear measurements (gold standard for hearing aid fittings) and speech audiometry to provide a superior and accurate hearing aid fit. To find out more about our hearing aid services, click the button below:
To get a quote or book a hearing aid trial session, contact us at +65 8551 4556 or fill in the contact form below.